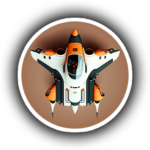 We organise scientific events taking care of the logistical, design and content aspects with the aim of maximising the interaction and attention of the participants.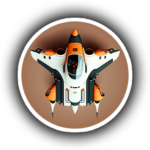 We have many years of experience in supporting large scientific institutions during special public open days or during major Italian and European science festivals. We can manage these events – if necessary – in complete autonomy. Space42's resources allow several activities to be carried out simultaneously. Always supported by high-impact graphic and multimedia solutions.
We develop technology for science dissemination and then exploit the web to reach everywhere in the world. To date, more than 80,000 people have participated in our online live broadcasts. Our new Discover ESA Live platform integrates interactive live streaming with e-learning modules to help new generations discover all the activities of the European Space Agency
We are the operational arm of Il Cielo Itinerante. On their behalf we develop workshop activities, travelling all over Italy to talk about Space and encourage youngsters to study STEAM subjects. Il Cielo organizes the stops above all in areas of greater educational disadvantage: a project in which we strongly believe and of which we are proud partners.